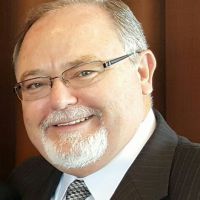 Are you instead "in Christ"?

When you talk with people, sooner or later they might mention the church they belong to. And others describe certain ones as being "a church member" or a "parishioner". So people say "I'm a church member of …" or "I'm an Anglican" or "I'm a Catholic" and "I belong to the (denomination) church". Some denominations even give you membership cards – and in one case I know, you even have to display that membership card to get into the building where they worship. Of course you have to be a member of that denomination or you're not getting in. I find that appalling.
I gave a recent sermon about being a new creation in Christ, based on 2 Cor. 5:17.
What's the problem with saying you're a "church member"? Are some groups focusing too much on church membership in their fellowship, their group, their church?
Click on "Continue reading" to see a better and more Biblical way.