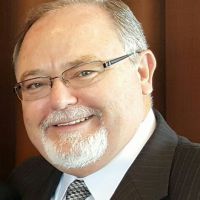 I assume most of you who read my blogs pray frequently. Or maybe I shouldn't assume that? A primary focus of this website is to help us all develop closeness with our Maker and to come to know Him, as Paul said also in Philippians 3. I have a recent sermon on the power of even short, but frequent prayers. Plus another one on praying fervently. You see, we are the temple of the God's Holy Spirit and the temple was called "the House of God" and the "House of Prayer for all nations". In "the old days", people went to the temple to pray if they could. So if we're the temple of the Spirit, our lives should be a living dwelling place for God via his spirit. We should be His House of Prayer as well.
The temple was also where the Urim and the Thummin were, one method God used to communicate to his servants. Plus it was in the temple – or the Tabernacle before that – where God talked to Moses as a man does to his friend, or where God's will was revealed.
What are your prayers like? The concept I want to convey in this article is this: Prayer is an interactive conversation with your Maker and Savior. It's not to be a recital of words someone else wrote a thousand or more years ago. Nor should it be a monologue of words coming only from you as you monotonously run down your "Prayer List". In my experience, conversations where one person does all the talking are not conversations at all -- but monologues – and frankly, these are often boring to the other party present. The "other party present" in this case is your God, your King and your Maker.
So – this blog is about learning to let God speak to you as well, even as you have this conversation called "prayer" with YHVH. This article is about learning to LISTEN when you pray. If you learn this well, your prayer life will be renewed and become so exciting as you start to "hear God's voice". I'm convinced God wants to speak to his children, yes – to you – and does speak – but we are not tuned in to his "frequency" or even realize He is speaking, and so we miss his words to us. How tragic.
Please click on "Continue reading" to learn more about this vital tool in effective praying: