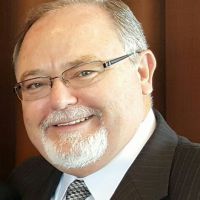 Day of Atonement special
The Day of Atonement, Yom Kippur, is upon us (10th day of Tishri, Oct 12, 2016). One of the prominent events of this day when sacrifices were offered before Christ came, was the story of the two kid goats. Leviticus 16:5 actually says that the two goats together were to be seen as one sin offering. They represented different aspects of the redemptive process. One goat was offered and killed as a sin offering and its blood sprinkled in the Holy of holies and elsewhere. Everyone agrees on that one.
But also on the Day of Atonement, all the sins of the nation were declared and placed on to the head of the kid goat that was selected to be the azazel goat. Then a fit man led this little young goat – which had not really done anything wrong – out into an uninhabited part of the wilderness. You can read the whole story in Leviticus 16. Really, how much wrong can a young kid goat do? Many have tied this azazel goat (translated "scapegoat" in many Bibles) to Satan being bound, mentioned in Revelation 20:1-2. And note that the kid goat was not bound but led out of the camp as it walked out, tied to a rope held by the man leading it out.
But now the point of this blog. For decades I believed what I was taught – that the azazel goat represented Satan! The story went like this: that when it's all said and done, Satan is bound (like Revelation 20:1-2 says) and that all our sins are put on Satan's head where it belongs. So Ellen G. White and the Seventh-Day Adventists began teaching that the day of Atonement with God actually features Satan in some of its aspects. Then leaders from Radio Church of God, later renamed Worldwide Church of God, also began to accept Ellen G. White's original theory and to teach it.
Many of you will wonder why this is even a question. But if you are part of, or have come out of, any of the Church of God groups that were associated in the past with Herbert Armstrong or even the Seventh Day Adventists, you probably have heard that one of the two goats represents Satan. I do hope you'll hear my full sermon on this topic.
But does Scripture say Satan has anything to do with this day?
Click here on "Continue reading" to see what Scripture says.