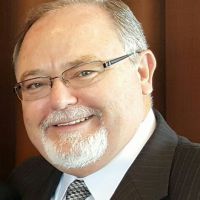 Reacting to recent horrible news
Five officers were shot dead in Dallas recently. There were more wounded, at least one critically. It's getting to be a real mess out there, isn't it? We can have several reactions to what we see going on. But before I get into that, I pray and hope you will take time to compassionately remember the wives of these brave men who were senselessly gunned down because someone claimed cops were out there trying to kill people of color. Also remember the moms, children and grandchildren of these brave men. These police had nothing to do with the admittedly horrifying killings of recent days. In fact they were out there protecting the very people who were protesting against them.
We are indeed in the beginning of the "perilous times" of "the last days" (1 Timothy 3:1-3).
It is going to get much worse, until it can be said that there have never been worse times than what we will be experiencing at the very end of the end times.
Now to reactions I've heard and felt from a few others:
**"I have no reaction. No feeling. You're not the least bit upset. All this is what's supposed to happen, you think."
This would be a very disappointing response. We should be people filled with the compassion of Christ and we should always have some feeling for things – especially when innocent people are gunned down. But there will be some who will attend church who think nothing of all these recent events and aren't the least bit interested or concerned.
I believe that is a pathetic response. Is that the way Yeshua would respond or want us to respond? I assure you – no. In fact the prophet Ezekiel tells us in Ezekiel 9 that Yah commands his angels or servants to put a special marking on those "who sigh and cry" for the abominations they see happening in the land. You want to be among those who sigh and cry.
** I'm depressed. Things are getting really bad and I can't take it anymore."
This is more understandable, but this fear can also be taken to God and ask Him for the strength and peace to get through the coming years before Yeshua returns as our King of kings. It's going to get a lot, lot worse than this. But in Christ, we can face and do all things even as we present Him with our concerns (Philippians 4:6-7, 13). We learn to cast all our cares upon Him. He can carry our burdens and give us peace.
** Thrilled. "I can't wait for more of this to happen, because then we know we're right there, real close to Christ's return. Bring it on!"
I actually find this reaction alarming. Very alarming. And yet it's not all that uncommon. I find some people seem to find excitement and joy in seeing all the woes being sent upon the earth – and they justify their excitement by saying it's based on feeling this shows we're getting really close to Christ return.
Fair enough perhaps, but be careful with this reaction.
"Woe to those who desire the Day of the Lord…" – Amos 5:18. In context it does give that warning to those who are not seeking God, to be fair, but still, I don't see that Yah wants us to be excited to see people suffer or die, as billions will, leading up to the return of Christ. We want Him to come but are not at all happy about the suffering that will occur first. I know that's obvious to most of you.
I also take you back once more to Ezekiel 9:3-7 and marking those who "sigh and cry" for the abominations going on in the land. I realize in context it's specifically for those in Jerusalem, but the concept surely applies beyond that.
Click on "Continue reading" to see the response we are supposed to have, according to Scripture, as we see events speeding up to the climax of the return of Christ – whether in 3-5 years or 15-20 years more, we know we are getting awfully close.