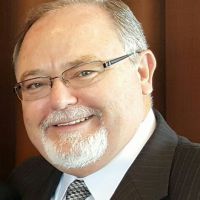 How wonderful, though we know Christ was not born Dec 25th, how wonderful it is that he was born as our Savior. We believe all the evidence points to a birth in the fall, probably either on the Feast of Trumpets or possibly even the first day of the Feast of Tabernacles, since John 1 says he came to "tabernacle" with mankind.
But this blog is about WHERE exactly he was born. Could the exact spot in Bethlehem have been foretold 700 years earlier? I'm not the first to write about this. But most people seem to think he was born in a barn or stall, and might miss a more interesting explanation. There are also those who believe he was born in a sukkah – a booth – since they believe this was during the Feast of Booths/Tabernacles. Of course others believe he was born in a deep cave, the site of the present Church of the Nativity - - a site chosen by Emperor Constantine's mother Helen, centuries after the birth of Christ. I've seen that spot within the church and don't believe he was born on that spot at all!
There might be something more to the point. There might be a scripture in Micah that actually tells us where he would be found. And remember, everything I write here is geared to a FALL-TIME birth, not December 25th. So though we do not keep Christmas, we are delighted that God did send his Son to be our savior. Now, where was he born?
Everyone knows he was born in Bethlehem "in a manger" – which refers to a food crib for animals. According to Luke 2, Caesar had ordered people to go to their home town to register (the KJV "tax" is more correctly referring to a registration, as most other translations have it, and as the Greek word more strongly implies). Usually just the males would have had to go, but since Mary was also a royal descendant of the house of David in her own right, she would have had to register as well.
Luke 2:1-7
"And it came to pass in those days that a decree went out from Caesar Augustus that all the world should be registered. 2 This census first took place while Quirinius was governing Syria. 3 So all went to be registered, everyone to his own city.
4 Joseph also went up from Galilee, out of the city of Nazareth, into Judea, to the city of David, which is called Bethlehem, because he was of the house and lineage of David, 5 to be registered with Mary, his betrothed wife, who was with child. 6 So it was, that while they were there, the days were completed for her to be delivered. 7 And she brought forth her firstborn Son, and wrapped Him in swaddling cloths, and laid Him in a manger, because there was no room for them in the inn."
Now compare this to a prophecy in Micah 4:8, written 700 years before the birth of our Savior. It's time to read about the Tower of the Flock, the Migdal Eder. You'll find this very fascinating!
Click on "Continue reading" to find out the most likely spot where Yeshua (Jesus) was actually born!