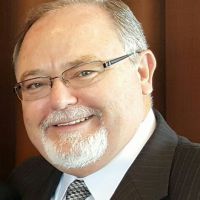 In this blog or article, I just want to post some scriptures of God's word to Israel, promising to bring them back to their own land He gave to their forefathers. They're in a tough time right now. But I believe God is with them still, especially if you Israelis will turn to your Maker with all your heart and being. Read 2 Chronicles 7:13-15. I am heartened to have watched many short videos of IDF Israeli soldiers praying and praising God before each battle. As long as they and we put our true GOD first, all will be well. Turn, Israel, turn.
Another VERY exciting thing about you our brothers in Israel:
More and more of you are discovering that "forbidden chapter," Isaiah 53 – about the Suffering Servant – who gave his life for you. Yes, though it's never read to you, YOU can read it yourself in your own Tanakh, your Hebrew Scriptures. Don't let anyone keep a single word of God's word from you! In fact, I'll record a video soon where I read it in two translations.
Many in Israel are finding Yeshua and realize the Messiah came as one of you – and he's coming again. And God promises that He is bringing every Israeli back to the land HE promised them, no matter where they are in the world. Enjoy God's word on this, from the New King James Version.
Whether you're Jew or Gentile, I recommend you read these verses of God's promises of returning Israelis to the land He gave their forefathers.
Jeremiah 23:7-8
"Therefore behold, the days are coming," declares the LORD, "when they will no longer say, 'As the LORD lives, who brought up the sons of Israel from the land of Egypt,' 8 but, 'As the Lord (YHVH) lives, who brought up and led back the descendants of the household of Israel from the north land and from all the countries where I had driven them.' Then they will live on their own soil."
Ezekiel 34:11-13
11 'For thus says the Lord GOD: "Indeed I Myself will search for My sheep and seek them out. 12 As a shepherd seeks out his flock on the day he is among his scattered sheep, so will I seek out My sheep and deliver them from all the places where they were scattered on a cloudy and dark day.
13 And I will bring them out from the peoples and gather them from the countries, and will bring them to their own land; I will feed them on the mountains of Israel, in the valleys and in all the inhabited places of the country."
Jeremiah 31:16-17
Thus says YHVH:
"Refrain your voice from weeping,
And your eyes from tears;
For your work shall be rewarded, says YHVH,
And they shall come back from the land of the enemy.
17 There is hope in your future, says the Lord,
That your children shall come back to their own border."
Deuteronomy 30:2-6
"If you return to YHVH your God and obey His voice, according to all that I command you today, you and your children, with all your heart and with all your soul, that the Lord your God will bring you back from captivity, and have compassion on you, and gather you again from all the nations where the Lord your God has scattered you. If any of you were driven out to the farthest parts under heaven, from there the Lord your God will gather you, and from there He will bring you.
Then the Lord your God will bring you to the land which your fathers possessed, and you shall possess it. He will prosper you and multiply you more than your fathers.
And the Lord your God will circumcise your heart and the heart of your descendants, to love the Lord your God with all your heart and with all your soul, that you may live."
Isaiah 43:5-6
"Fear not, for I am with you; I will bring your descendants from the east,
And gather you from the west;
I will say to the north, 'Give them up!' And to the south, 'Do not keep them back!' Bring My sons from afar, And My daughters from the ends of the earth —"
Isaiah 56:6 NIV
"The Sovereign Lord declares — he who gathers the exiles of Israel:
"I will gather still others to them besides those already gathered."
Ezekiel 39:27-29
"When I have brought them back from the peoples and gathered them out of their enemies' lands, and I am hallowed in them in the sight of many nations, then they shall know that I am the Lord their God, who sent them into captivity among the nations, but also brought them back to their land, and left none of them captive any longer. And I will not hide My face from them anymore; for I shall have poured out My Spirit on the house of Israel,' says the Lord God."
Jeremiah 32:37-39
"Behold, I will gather them out of all countries where I have driven them in My anger, in My fury, and in great wrath; I will bring them back to this place, and I will cause them to dwell safely. They shall be My people, and I will be their God; 39 then I will give them one heart and one way, that they may fear Me forever, for the good of them and their children after them."
Isaiah 27:13
"So it shall be in that day:
The great trumpet will be blown;
they will come, who are about to perish in the land of Assyria,
And they who are outcasts in the land of Egypt,
And shall worship the LORD in the holy mount at Jerusalem."
Certainly in the past 70 years, hundreds of thousands of Israelis, even millions, have been airlifted to Israel – from Russia, Argentina, Egypt, Yemen, India, Iraq, Morocco, South Africa, Germany, Ukraine, France, the United States and really from all over the world. They went HOME. Praise God. Today we see the nation state of Israel, ancient Judea, thriving and blossoming though surrounded by hostile neighbors and outnumbered 50 to 1 or even greater. Many Arab and Muslim states call for the elimination of Jews and Israel and shout "Death to Israel, death to America." God is bigger than all that.
God be with you, Israel. God IS with you, and so are so many of us.
Please read your "forbidden chapter" – Isaiah 53 – and discover your Yeshua. Please feel free to copy this to any others you wish, without edits.
Philip W. Shields