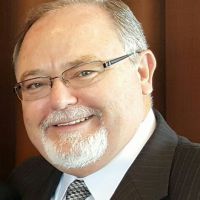 Today as I write this – July 15, 2014 – today is the 17th of Tammuz on the Hebrew calendar. It's a day of mourning – but also of hope for what's to come in the near future.
Remember that under King David and later King Solomon, all 12 tribes of Israel were called "Israel". But after King Solomon's death, the kingdom split into two kingdoms, or two houses: the House of Israel (the northern 10 tribes) and the House of Judah (mostly the southern tribe of Judah and Levites). The country we all know today as "Israel" is in reality just the remnants of the House of Judah primarily. Some individuals of the northern tribes did decide to live in Judah. Anyway, each House went into captivity for breaking the sabbaths, for idolatry and generally for forsaking the Way of YHVH. Look at Jeremiah 2:17:
"Have you not brought this on yourselves by forsaking YHVH your Elohim (God) when He led you in the way?" (Jeremiah 2:17).
What I'm about to say has to be more than coincidence.
Today devout Jews are mourning what happened on this day. On this very day, both in 586 BC and 70 AD, the walls around Jerusalem were breached by invading armies -- the first time by Babylon and the 2nd time by the Romans. On the very same day!
But the "coincidences" continued. Both the First Temple (the one Solomon built) and the Second temple (the one Yeshua was involved with) were destroyed, burned and razed to the ground on the same Hebrew calendar date just three weeks later: the 9th of Av.
This is common knowledge among devout Jews, but there are lessons for us today too.
Be sure to click on "Continue reading" to the right to read the rest of this informative blog, and learn how this relates to us today.