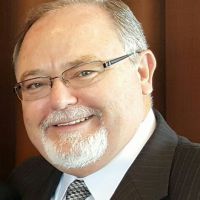 Pete Buttigieg, a USA presidential candidate in 2020, says life begins with one's first breath to try to justify his stance that a woman can end her baby's life in her womb all the way up to the point of being born through her birth canal – without it being murder. Hmm, how convenient for pro-abortionists. By that definition, they're not really ending or killing a human life if the fetus has not taken its own first breath. We will see God's word on this.
Somehow Mayor Pete even says his belief comes from the Bible. How convenient for his sanctimonious preaching at the rest of us while he discards the many other scriptures he either doesn't know about – or refuses to admit are there. That's putting it kindly.
Now, to be fair to Mayor Pete, the first man came to life when God breathed into his nostrils the breath of life (Genesis 2:7). But Adam was a fully formed man at this point, and just needed to start breathing. That is not addressing the life in the womb.
And certainly once a person or mammal is breathing, there's no question there's a life there. So the Bible does indeed speak of "all who have breath" to poetically refer to all who are alive. But does all life begin with the first breath? I'll show you that's not the case. In the case of a fetus, it begins much earlier according to God's own word.
Also keep in mind that just about all the Democrat presidential candidates are pro-abortion, or are pro women's health care rights or reproductive rights. But when a human baby in development is terminated, where's the health care or reproduction going on? Whose "health-care right" is being protected? Certainly not the health care or reproductive right of the fetus! The very label "reproductive rights" is so misleading. They should relabel it to what they really want to have: "terminating rights", the right to end or terminate a small unborn baby's life. But even then – no human has a terminating right over a viable, living but yet-unborn human fetus.
So does the unborn baby's mom, or her doctor, have the right to terminate the developing and growing human life inside its mom's womb? It's certainly a lot easier to say "yes" if you believe, like apparently Pete Buttigieg believes, that human "life" does not even begin until the fetus – or child – takes its first breath.
The mother's womb used to be just about the safest place in the world in which a tiny developing fetus could be! But not anymore. Not for the 61 million developing tiny boys and girls whose lives were sucked out, ripped apart and snuffed out in abortion clinics all over America alone! That wasn't a typo. Sixty-one MILLION. And our Democrat presidential candidates are OK with that! In my view, that's the modern-day human live sacrifices going on to accommodate the wishes of the mom who is not yet ready to be "with child" or to have a child. So the unborn boy or girl is sacrificed alive to meet the needs of its mom.
I know that can sound harsh, but we need to make plain what is really going on here.
If you have had an abortion and now know that decision was seriously wrong and have deeply repented of it, our loving God in heaven has forgiven you and you can move on. You're no worse than all sinners – all of us – who have had to be forgiven of our own horrible sins. I'm including myself in that. But the rest of society has to come to understand the truth about the painful brutality of abortion and need to understand when a human life really begins.
The NY State Legislature basically codified in their state law that a fetus' beating heart can now be legally stopped all the way to the birth canal, through the 9th month! May God have mercy on them and on all of us. How abominable! How shameful! How brutal! Who's standing up for that unborn little girl or boy? WHO? Well I am and I hope you'll join me.
So when it comes to human life, let's be clear. I could give a hoot what Mr. Buttigieg, you, or I have to say about when human life begins. GOD – who creates all life – ALONE, is the one who determines when life begins. I will go only by what he says.
But as I'll show you, God says it is murder. We who have received God's spirit and are his children (Romans 8:14 defines a child of God), must speak up and stand up with our Father and what HE says against the concept that humans can determine when to end a fetus' life.
So when does human life begin? If it begins with the first breath, then "they" are saying that during all those nine months in the womb – there is still no human life going on and so there's no human life being terminated – and in other words, there's no "murder" being committed with abortions and so they say – that's OK.
That's what their reasoning has to mean! How convenient for them. Don't forget that in the early years of abortions, the pro-abortion gang referred to the developing human fetus as "tissue". That helped the mom of that developing baby not feel so guilty. What they were pulling out of her was just "tissue" they said – not much different than phlegm perhaps. But don't kid yourself: when tiny arms and legs are being torn off or cut off, when scissors are being thrust into fetus' skulls, that abortion being conducted is infanticide of the worst kind. God be merciful.
With the advent of ever clearer ultrasounds and being able to see and hear the beating hearts of these little ones, it has become very clear they are not just blobs of tissue.
And even if we forget for a moment all the ultrasounds, all the beating hearts, all the developing human hands, human feet, baby sex organs being developed, how can anyone say there's no life yet. Not human life at least. But what is it then, which is clearly alive in the mother's womb if not human life? It's clearly alive. Maybe it's a baby cat, or dog, or armadillo? When a human conceives, does it conceive anything else BUT a human?
So when does the Bible say human life begins? To get the answer from scripture, and to finish reading this Blog, click on "Continue reading".