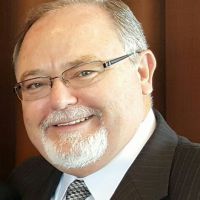 Acts 12:1-2 – but did they pray for James as a group?
Many of you who have been students of Yahweh's word for many years know that our Savior, Yeshua our Messiah, taught us to pray in private. He said to find a private room – and there open our hearts to our heavenly Abba, our father in heaven. Prayer, especially when it can be heard and seen by others, can sometimes become a show otherwise.
Matthew 6:5-6
"And when you pray, you shall not be like the hypocrites. For they love to pray standing in the synagogues and on the corners of the streets, that they may be seen by men. Assuredly, I say to you, they have their reward. But you, when you pray, go into your room, and when you have shut your door, pray to your Father who is in the secret place; and your Father who sees in secret will reward you openly.
We also have numerous examples of Yeshua himself rising early and praying in private. Sometimes he would go up a hill in the magnificent creation and there commune with the Almighty (Matthew 14:23). Even in his most agonizing hours in Gethsemane, he moved some distance from his disciples while he went to pray alone (Matthew 26:36-39). Peter prayed in private on a housetop! (Acts 10:14).
Even in times of spectacular healings, though there are many examples of healings taking place in public, there are also examples of the man of God preferring to be private as he prays for the dead or sick person. Elisha closed the door behind him before praying for the lad whom God resurrected (2 Kings 4:33). Peter, when doing the same with Dorcas (also called Tabitha), also put everyone out and then knelt and prayed (Acts 9:40).
So I begin this blog about group prayer by being sure you, my readers, know that I understand that most of our praying time should be in private. I love to pray outside in the beautiful gardens and park-like yard our Father has given us. Other times, I beseech God Most High beside my bed as I speak to – and listen to – dear Abba.
But there's power when many of God's people come together in special times of beseeching Him. Scripture is clear on this also.
I know many in the organizations I have been a part of who never come together to pray as a group for someone's healing or for our dear Abba's intervention in times of serious trial (with the exception of opening and closing prayer at church services or asking the blessing over the meal). They cling to those verses about praying in private and not to be seen – and so they would never be seen praying in a group. And yet scripture is clear: there are times we could be experiencing great blessings that come from group prayer… coming together as one body, and together beseeching our dear Abba and our Messiah.
For example in Acts 12, we can read of how Herod – during the days of Unleavened Bread – arrested two top apostles, James and Peter, with the intent of gaining popularity with the majority Jews who hated the apostles, by executing them.
Click on "Continue reading" to the right – to read about powerful answers to prayer when Yahweh's children come together as one and pray with all their hearts, minds and souls—as one body. I especially urge those of you who haven't experienced group praying to be sure to finish reading this blog.