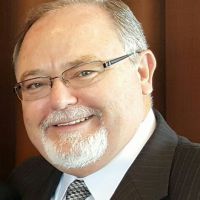 Just before World War II took off in earnest, Europe was very nervous about this new charismatic leader in Germany called Adolf Hitler. Prime Minister Neville Chamberlain of Britain did some high level negotiating in Munich with Hitler and came back triumphantly proclaiming "Peace for our time." That was September 30, 1938. Well, we know how well that ended up, don't we? In less than a year, Hitler's armies were invading Poland and World War II was well under way.
Secretary of State Kerry basically said something similar recently. I'm comparing his statement to that of Neville Chamberlain, yes – though World War II started soon after Chamberlain's statement. I'm not saying a world war is about to start, but I am saying the words sounded eerily similar to me.
Secretary Kerry also said this was but a prelude to a far greater treaty after six months. Chamberlain said just about the same thing! He said upon his return from Munich, "…in my view, this is only a prelude to a larger settlement in which all Europe may find peace." If you heard Kerry live, as I did, this is eerily similar language. God forbid the results be eerily similar as well!
Secretary Kerry said this most recent Nuclear treaty with Iran will "provide peace in the region and for the world", or something close to that. We've opened the door for some sanctions to be eased. They will be terribly hard to put back into place once we remove them, in spite of what you may hear. This treaty allows Iran to keep their heavy water reactor – a center producing plutonium -- in Arak. They are not required to dismantle that facility! There's only one thing you can use plutonium for: nuclear bombs. There's NO peaceful use for plutonium! So though Iran is supposed to hit the "pause" button on that reactor, we have not required them to hit the "delete" button, as Charles Krauthammer described it recently. And we dare believe Iran's regime which promises their nuclear dreams are for domestic and peaceful purposes? That regime in Iran has not been our friend! Wake up, America and Israel! We've been dealing with thugs and the world's #1 sponsor of worldwide terrorism. (I speak of the regime, not the Iranian people.)
Read the rest of this short blog for hints of where Iran is mentioned in Bible prophecy, what could be some of the likely consequences of this terrible treaty and what this says about our regard for the nation of Israel. It's not pretty.