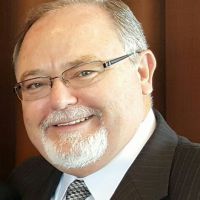 The Most Amazing place
Summer's here and many of us will be taking off a week here or there to go see wonderful sites, cities, campgrounds, nature vistas – or just hanging out with family and grand-kids – which is amazing all by itself. Could we end up missing the most amazing summer destination of all though?
Be sure you go there. It's astonishing how so many of God's kids bypass this destination, or rush through it when they finally get there on their summer travels. It's SO good, so important, you need to go to this place often! This summer, be sure you spend a lot of time at this #1 place to go be at. There are so many places to see and so much to do in the short summers – it's not surprising so many end up missing this one all summer long.

Perhaps many of you are ahead of me already. The #1 destination site, especially in the busy summer months, surely is the throne room of our heavenly father and of His Son – our future husband, Jesus the Christ. All this is set on the sea of glass – a vast plain of exquisite crystalline, shimmering beauty. The light from our Father creates rainbows all around as His light is transformed by the crystal. There are powerful, radiant angelic beings coming and going. Some look like us, some look like intelligent white stallions or other creatures we are familiar with. There you'll find thundering and lightning-like flashes of fire. Before you get to see this vast area of crystal and the throne of majesty, you'll see hills and mountains soaring up 1,500 miles. Gates of solid mother of pearl. Streets of spiritual gold. We have a very interesting sermon on our website given by an elder who is a friend of mine – and so look for "the Big Picture", as he goes into much more detail about this wondrous city in that sermon.

But think of it, how could we possibly miss this? Surely this tops anything "out there", if we have eyes to see and understand what's up there.

Anyway, you know the drill. We get busy, way too busy, to even pray each morning and night as we talk to, and listen to, our Father. We should never be so busy as to miss this #1 destination site. And yes, we can listen to Father and our Savior in prayer as well as being able to talk to them. I have a sermon series on the website about hearing God speak to us. Be sure to check it out….

And most of all, make the time to stop by your heavenly home every day and to say hello to our Abba, our dear Father as well as our wonderfully loving King Jesus. We have to seek first this kingdom. It must be put into first place in our lives. It won't just slide into first place on its own. We will all find time for what we find most urgent, most important, most interesting and the most fun. If we have spiritual eyes to see, clearly the throne of God IS the most urgent, most important, most interesting and yes, even the most fun, of all possible summer destination sites.

Why wait? It's easy to visit there. Why not take a few minutes right now to zoom into Father's glorious presence? Without a doubt, I know he'd love to hear from you -- His kids. I'll join you there.