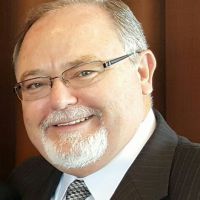 On June 16, 2013, the USA has a special day to honor Fathers. Mothers' Day is in May. It is fitting and appropriate to honor our fathers and our mothers. My father died in 1984 and my Mom died in 1993. I wish like anything I could be with them and honor them on these days and I miss them so. So many times, some people don't realize what a gem they have in their father and mother until … until they gone. Don't let that be your regret, if you have a living father and mother.
Before going further on the topic of our earthly fathers and mothers, I want to say that first and foremost, we have an ultimate Father in God the Father – Yehowah Most High. In the last days, an Elijah work will cause the children of God to turn their hearts back to the One Living Father of the Redeemed—as well as to our Fathers in the faith -- Abraham, Isaac and Jacob. And of course it refers also to our earthly fathers.
Malachi 4:5-6
"Behold, I will send you Elijah the prophet before the coming of the great and dreadful day of YHWH.
6 And he shall turn the heart of the fathers to the children, and the heart of the children to their fathers, lest I come and smite the earth with a curse."
The Elijah work will be about turning hearts. I don't know who that Elijah at the very end time will be. I know John the Baptist absolutely was a type of that Elijah – for Yeshua said so.
Read the rest of this blog to see what we can learn from John the Baptist and what God says about fathers.
Matthew 17:11-13
Jesus answered and said to them, "Indeed, ELIJAH IS COMING first and will restore all things.
12 But I say to you that Elijah HAS come already, and they did not know him but did to him whatever they wished. Likewise the Son of Man is also about to suffer at their hands."
13 Then the disciples understood that He spoke to them of John the Baptist.
Notice that Yeshua says Elijah HAS come and WILL come, so that is why I believe there is yet an Elijah work. Concerning John the Baptist, he was commissioned with making ready a people prepared for their God. So it seems clear that turning the hearts to Father starts with turning our hearts to our heavenly Father. Once that is done, we surely will obey Him and His command to honor our earthly father, in spite of any of his quirks or oddities. We are to honor our father regardless – simply because he is our father. Too many young people and young adults today are forgetting that. Now look how the priorities applied to John the Baptizer. What was his first priority? Turning people back FIRST to God our Father.
Luke 1:16-17
16 And he will turn many of the children of Israel to the Lord their God.
17 He will also go before Him in the spirit and power of Elijah, 'to TURN THE HEARTS of the fathers to the children,' and the disobedient to the wisdom of the just, to make ready a people prepared for the Lord."
Now notice what has to change first: the HEART. Now notice whose heart turns first; it's we fathers who have to make the first step. WE have to be the ones who FIRST turn our hearts to our daughters and sons. Once we do that, it's easier for our children to turn their hearts back to us. So no matter what happens in our family relationships, we fathers are to always have our faces and hearts turned towards our children – even if they don't want us to just yet.
Think of the father of the prodigal son. He let his younger son have free moral agency and sow his wild oats. But when the son came back, his Dad was out there and saw him coming from a long ways off. Be that kind of Dad. The father did not insist on first discussing all the bad things that had happened before. Neither did he insist his son get some therapy to manage all his quirks. He simply forgave him, loved him, covered him and celebrated with a big party. We fathers must be the same way with our children.
And children of any age, respond. And remember to obey your heavenly Father and always "HONOR your father and mother, that your days may be long upon the land YHVH is giving you" (Exodus 20:12). Even if your father was absent, didn't care, or hurt your feelings. God does not say we are to honor them IF this or IF that. He simply says "honor your father". Show profound respect for their position and office. And please call your Dad once in a while. Pray for your Dad. Go tell him you love him and give him a big hug – even if he was a less-than-perfect Dad. Frankly all of us are less than perfect dads, even I. Remember that your earthly dad is not your real enemy, if you're having issues with your Dad. We all have one real enemy – his name IS "Adversary" – SATAN. Our battle is not with Dad, but with spirits in heavenly realms. SEE that, and get back to loving and honoring your father. And most of all thank God for your Father and pray for him.
THEN we can be healing our relationships and families will start coming back together, as Malachi 4 says.
Fathers – let's turn our hearts back to our children. And let's be turning OUR hearts back to our own heavenly Father, who indeed has turned HIS heart to us. Now it's our turn. Let's also set the example to our children by showing a deep and profound respect for our living earthly fathers, and honor them in a special way on Father's Day. But don't let that example of respect and honor end with one day.