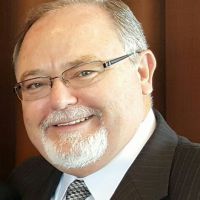 I'm often asked to give prophetic sermons on exactly who the powerful duo working together will be – the Beast and the False Prophet. I've given sermons lately on steps to keep from ever being deceived by them or taking their mark on your hand or forehead. But in those sermons, admittedly, I didn't name names.
How important is it, for us to know right now who the Beast will be?
Scripture says "666 is the number of a man." (Revelation 13:18). And who is the great end time False Prophet, the Man of Sin of 2 Thessalonians 2? Many assume it is a Pope. But how do we come to that conclusion for sure? And if it is the Pope, could it be the present-day pope or a coming one? Could it be a coming world False Prophet—working in tandem with the Beast power -- who can unite the Muslims, Christians, Hindus, and Buddhists all under him – for it clearly says these 2 leaders deceive the whole world, including every tribe, nation and ethnic group (Revelation 13:5-8).
And what does 666 mean? Who does it pertain to?
Everyone wants the answers. SO many people over the years have labored for hours upon hours on detailed time lines and charts to validate their prophetic conclusions.
I say – if you're doing that -- you're not making the main thing the main thing. I wrote on that recently too.
Here's what I have to say about all that, and I think it is supported by scriptures:
--- I believe we will all know soon enough who the Beast of Revelation 13 is (world dominating super power with 10 kings giving their combined support to one Strong Man world ruler). We'll know who that one strong man is – someday. All the present speculation going on – is pointless. Even if you get the right man (some say, "or woman") in the end, so what? How does that benefit us all? It will be obvious when it happens, I'm sure, though some of you will argue against that.
--- Ditto for who the great False Prophet of the end time will be. He'll be able to apparently bring to life the "image of the Beast" and to make it move and speak. He'll be able to call down fire from heaven and to kill the saints who don't worship the image of the Beast (Revelation 13:8-11). We'll know who he is soon enough.
---All these charts and timelines take uncountable hours of time. Let's talk about that. I'm not talking about timelines showing the 3 days and 3 nights of Christ in the tomb, or those kinds of timelines. I'm talking about prophetic timelines, the most egregious being the ones that put real future calendar dates and names to their papers. Unless God has inspired you and an angel has spoken to you - - like angels did to John as he wrote the book of Revelation – you're just guessing!
And guess what? Identifying the Beast and False Prophet – even if you get it 100% correct – is not going to guarantee you special protection or to be counted worthy to escape these things that shall come upon the earth (Luke 21:36). Knowledge you have or think you have by itself –just puffs up (1 Corinthians 8:1).
Luke 21:34-36 "But take heed to yourselves, lest your hearts be weighed down with carousing, drunkenness, and cares of this life, and that Day come on you unexpectedly. 35 For it will come as a snare on all those who dwell on the face of the whole earth. 36 Watch therefore, and pray always that you may be counted worthy to escape all these things that will come to pass, and to stand before the Son of Man."
Here's the point of this article: Paul said his #1 quest in life was not to identify the Beast and False Prophet. Nope. Paul said his main goal was "that I may KNOW Him and the power of HIS resurrection" – Philippians 3:9-10.
Paul spoke of the "man of sin", that "lawless one" – in 2 Thess 2, but he did not name him. Paul said when whatever is holding him back is removed, he would be revealed plainly enough for all to see, though most of the world will see him as a kind and wonderful true religious leader and he deceives almost everyone.
Paul DID name the one whom he DID desperately want to get to know, and that name was Jesus Christ, or Yeshua the Messiah as many prefer, using his Hebrew name and title.
Paul also said we should follow or imitate him, as he followed the Anointed One (what Christ and Messiah mean) (1 Cor. 11:1). Paul wanted to come to know his Messiah and Savior more deeply than ever before.
Please everyone: we'll all be much better off if we spent much more time seeking God and our Savior in prayer, fasting, ever deeper Bible study and coming to know our Savior - - instead of wracking our brain trying to figure out who the Beast and False Prophet are.
And by the way, once you figure out who they are, or when exactly the Christ will return to earth, please tell me. Then we'll see if you're right. All I know is that Yeshua himself said to his disciples that he would return at "a time YOU think NOT." (Luke 12:40).
We're encouraged to seek to BE ready, not just "get ready".
Luke 12:40 – "Therefore you also BE ready, for the Son of Man is coming at an hour you do NOT expect."
But if we do seek to fervently pray always, fervently, I'm super-convinced that HE will reveal to us everything we need to know when we need to know it, and I believe our chances of being counted worthy to escape the terrible things about to land on this planet will be greatly enhanced (Luke 21:36).
To be able to do this also means many of us need to be spending far LESS time on social media such as Facebook, Twitter, TV, TikTok, Snapchat, video games and more. I will probably quit my Facebook. I totally dislike their censoring and information grabbing that they could use someday against God's children.
So focus on getting God's word firmly planted in your heart because you read, listen, and study God's word so much. Focus on talking to our Savior and Father – and asking God to please open your mind, help you see spiritual things, help you see where you need to repent/change and overcome . Ask God to help you and me to repent and to wake up out of our Laodiceanism and lukewarmness. And also ask God to speak to you. He will. He does – if you tune in and are close to him and seeking him while he may be found.
THIS is where I want you focusing your non-working time. And if you do, you will recognize the Beast and False Prophet, recognize their mark, and 666 will just jump out at us – when it's time.
Again, this is what Paul said kept him going:
Philippians 3:9-11 "…and be found in Him, not having my own righteousness, which is from the law, but that which is through faith in Christ, the righteousness which is from God by faith; 10 that I may KNOW Him and the power of His resurrection, and the fellowship of His sufferings, being conformed to His death, 11 if, by any means, I may attain to the resurrection from the dead."
And please do watch my video on "5 Steps on HOW to be sure you will not be deceived by the Beast and the False Prophet".
The points in that sermon are frankly far more important than identifying the Beast and False prophet. They will be so convincing that we will have to rely on the power of GOD to recognize his deceptions. It's all in that video. Please also tell others about this website and the things you're learning here.