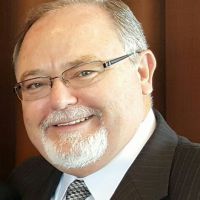 We hear the words "apocalypse" or "apocalyptic" a lot. But what does "apocalypse" mean? What do you think it means? I had a dear friend send me a note about this and how revealing it was to learn the true meaning of the word. I thought it could make for an interesting blog. I've been aware of the real meaning for a long time, as we used to hear our human church leader often talk of it 30-40 years ago. But perhaps it's not something you're aware of. So let's explore.
On the news or in movies, you'll hear that word "apocalypse" used in a way that points to things happening of major catastrophic proportions. You'll hear: "The damage, carnage and destruction we see all around us right now with the hurricanes and tornadoes we've been through is nothing short of apocalyptic". Or you might hear this: "If war were to break out between the major super-powers right now, it would surely bring on the apocalypse and Armageddon". Yes, you'll find the concept of Armageddon and Apocalypse often in the same sentence or paragraph. Armageddon of course is a description of a super-catastrophic end-time battle that ends with millions dead (see Revelation 16).
This usage of the word "apocalypse", I believe, can all be traced back to the horrendous visions of destruction, war and calamity that we can read about in the book of Revelation. So I think people tend to use the word "apocalypse" to mean - - "events such as we see described in the book of Revelation". The word "apocalypse" comes from the Greek word apokalupsis. But the word does not mean "catastrophe" or destruction or a huge war at all. Not at all.
Click the "Continue reading" button below to finish this short blog. You'll in for a real revelation.