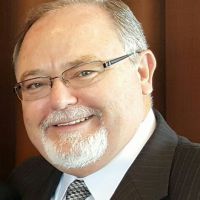 You can tell and learn a lot about people by listening to what they talk about, to what excites them, to what they want to tell everyone. That tells you what is overflowing inside them, what means a lot to them. And they – and God – can tell a lot about you and me by what we want to share with others as we talk.
Our Savior Yeshua (Jesus) said this and more:
Matthew 12:33-37 --- "Either make the tree good and its fruit good, or else make the tree bad and its fruit bad; for a tree is known by its fruit. 34 Brood of vipers! How can you, being evil, speak good things? For out of the abundance of the heart the mouth speaks. 35 A good man out of the good treasure of his heart brings forth good things, and an evil man out of the evil treasure brings forth evil things. 36 But I say to you that for every idle word men may speak, they will give account of it in the Day of Judgment. 37 For by your words you will be justified, and by your words you will be condemned."
One would think that especially after sabbath services, we would all be filled with the message we just heard and can't help but talk about it while we fill our cup of coffee afterwards. You'd think everyone would be talking about something exciting in the message – or, lacking that, that we would be hearing one another discuss spiritual topics, especially on the sabbath.
But Yeshua didn't differentiate that we speak more spiritually on one day versus other days. He simply teaches that we talk about what fills our hearts.
So again, what do our words tell God and one another about ourselves?
After services, and when we get together, sure – I get this – we have to ask how we all are, ask about the children or any sick relatives. Sure, we have to talk about many other things as well, but sooner or later does our conversation then devolve to the playoffs, or the latest crazy things the Dems or Republicans are doing, or gossip, or NASCAR, or the latest TV shows or movies, or other topics that reveal what really fills our heart?
This blog is simply a gentle wakeup call. We don't want to be lukewarm Laodiceans. The Son of the living God says their lack of fire and zeal for the things of our God makes him want to puke. Read it for yourselves in Revelation 3. And again, what we are talking about reveals what fills our hearts and minds.
Peter, who prior to the crucifixion had denied his Savior three times, changed after he met his risen Lord. When threatened with beatings and worse – if they continued preaching and talking about the Christ – what did Peter say? It's our model, frankly.
Acts 4:20 –"For we are UNABLE to stop speaking about what we have seen and heard."
And what was Peter's sermon about on the Day of Pentecost? Read it in Acts 2. It was all about the risen Christ and what that means to all of us. That's what filled Peter's heart. That is what should fill OUR hearts.
Click on "Continue reading" to read encouragement to speak up more – day by day, at church services, at home, or with friends about the things of God.