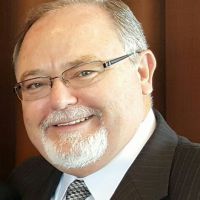 Have you ever prayed those words after a severe trial that ends "badly" as far as human vision goes? We've been agonizing with dear friends lately who demonstrated stellar faith in God during a very problematic pregnancy that "didn't end well" as most might say. The baby, beautifully named Mercy, who had some severe issues, was born by C-section a few days and then was held dearly in her parents' arms and lovingly by her sisters and brother, only to die 2-3 hours later.
Hundreds of spiritual family around the world prayed for that family and their precious child. But in the end, though Mercy graced them with her presence for 2-3 hours, she's fallen asleep awaiting the Master's call in the resurrection to come. We know she will be healed. She will be made whole and will be in a better and perfect place. And tears of joy will replace tears of anguish and pain at that time.
The story I've told you was shared around the world for a couple months by the very open parents. It's not a unique story in some ways, though each story is like our fingerprints – very unique to us. I say it's not a unique story because there are millions and millions of parents around the world who have had their children taken from them. Some from brutal ISIS. Some from merciless cancers and other diseases. It's a world of pain.
In all of this, we know we have a living God who could have healed Mercy. But he didn't. So we cry out "Why Lord, why?"
Some of the answers to the question "Why?" -- are in my recent sermons about "The Testing of our Faith, parts 1-2" and in other sermons on this site about why God allows so much suffering. So I won't go through all those points now.
Click on "Continue reading" to the right to read my response to "But why, O Lord… why?"