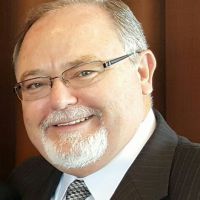 By now you've all read and heard that England has voted to exit the European Union (EU). I say "England" because though the name "Brexit" is about the "British exiting", reality it was the English people who voted to leave. The Scots and northern Irish – which also make up the United Kingdom or Britain – voted to stay in. In fact, now the Scottish movement to leave the United Kingdom has taken on new life once more, as they would like to leave the UK and rejoin with the EU!
What does all this have to do with Prophecy? Does this signal the end of the end times, as some speakers seem to be saying? This blog will be a good quick catch-up review for you if you haven't been following it- and then I will launch into my own thoughts on prophecy.
First of all, the Brits have so far just voted to exit. It doesn't mean they're out of the EU right now today. As I understand it, it can take two more years to negotiate all the terms and fully exit in fact. Stock markets around the globe tumbled in panic- - since stock markets hate uncertainty and the unknown, but several, including the London market, rebounded substantially within the same day. The British pound sterling dropped to its lowest level in 31 years. The US Dollar gained strength amidst all this volatility. Gold prices soared as well, as people hedged their bets and invested in the precious metal. A stronger dollar will make foreign trips more affordable for Americans, but will make American manufactured goods more expensive abroad. That could hurt us.
But I also was amazed that the dollar got stronger under all this. Our dollar is based on a house of cards and a continuously running government printing press of dollar bills. And our national debt is sky high – around 18 TRILLION dollars, isn't it?