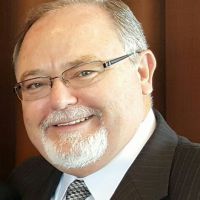 Are you "a son of Korah"? Some of you instinctively might recoil at that thought if you know who Korah was. However there is a singing group who sing psalms and other spiritual music who call themselves the Sons of Korah. They don't seem to mind the moniker. How about you? If someone referred to you as a "son of Korah" (or "daughter of Korah"), how would you feel about that?
Who was Korah? He was a Levite of the Kohath clan (Exodus 6:16+) and was a younger cousin of Moses and Aaron. Korah's notoriety was based on the story of Numbers 16 where he apparently led a rebellion against Moses and Aaron. He – along with Dathan and Abiram of the tribe of Reuben and 250 princes and leaders from other tribes – apparently were discontented with Aaron and his sons taking the role of priest to themselves. They felt all the nation was holy and other leaders should have equal access to God in the tabernacle holy place. In Korah's mind, Aaron and Sons had separated and elevated themselves above the other Levites. Moses saw right through all this and even confronted Korah by asking, "… and do you want the priesthood also?" (Numbers 16:8-11).
It would be worth reading the account yourself in Numbers 16. Korah and his followers ended up being swallowed up in a massive "sinkhole" – but this hole also closed over all those it had captured. The 250 other leaders who had censers of incense, were executed by a fire from God for their insolence (Numbers 16:31-35).
Now to the point of this blog. What happened to Korah's family?
We're told that the households of some of the other rebel leaders like Dathan and Abiram of the tribe of Reuben were all together – and that entire families were swallowed up by the earth opening up and swallowing them all up. Yehovah actually told Moses to warn the congregants to "get away from the tents of Korah, Dathan and Abiram". (Numbers 16:23-24). So many of the neighboring families did obey and distance themselves but the immediate families of these men "stood at the door of their tents, with their wives, their sons, and their little children" (v. 27).
Numbers 16:31-35 "Now it came to pass, as he (Moses) finished speaking all these words, that the ground split apart under them, and the earth opened its mouth and swallowed them up, with their households and all the men with Korah, with all their goods. So they and all those with them went down alive into the pit; the earth closed over them, and they perished from among the assembly. Then all Israel who were around them fled at their cry, for they said, "Lest the earth swallow us up also!" And a fire came out from YHVH and consumed the two hundred and fifty men who were offering incense."
Before this story ends, 14,700 more rebels were killed by the plague sent by God (v. 49).
So who were the sons of Korah? The awful story of Korah shows that descendants can choose a different path than their father or grandfathers. Click on 'Continue reading' to learn the inspiring story of how the sons of Korah ended up in the years after their father's rebellion.