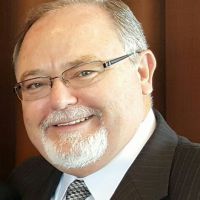 WHO exactly was crucified at the stake or cross in Golgotha? Sure, everyone knows it was Jesus (or Yeshua) of Nazareth. Does the sign placed over his head reveal much more than we realize at first glance? WHO really was this Jesus (Yeshua) of Nazareth?
I think you're about to be amazed at what actually was going on as revealed -- for those with eyes to see – by the sign that was posted over his bleeding head. In this short article you'll see just how dramatic that sign was; perhaps much more than you've realized before. I've mentioned this in various sermons over the years, but it's worth repeating here!
Something about the wording Pilate placed on the sign really upset the chief priests. What was it? Let's read what we're told:
John 19:19-22 Now Pilate wrote a title and put it on the cross. And the writing was:
"JESUS OF NAZARETH, THE KING OF THE JEWS".
Then many of the Jews read this title, for the place where Jesus was crucified was near the city; and it was written in Hebrew, Greek, and Latin.
Therefore the chief priests of the Jews said to Pilate, "Do not write, 'The King of the Jews,' but that, 'He said, "I am the King of the Jews."'" Pilate answered, "What I have written, I have written."
On the surface, it appears the chief priests were just upset by the notion that Pilate labeled Yeshua as their king. But you'll see it goes a lot deeper than that. Note that the sign's words were written in Hebrew, Greek and Latin. The Hebrew verbiage is most fascinating. John 19:20 says "Hebrew" in the original text, though some "modern" translations say – wrongly – Aramaic. They even footnote that the Greek original says "in Hebrew" but some translations still insist on saying "Aramaic." Wrong. It was Hebrew.
In Hebrew, the sign would have read, "Yeshua, Ha'Netzeret V'melech HaYehudim."
So what's so upsetting with that?
To dig deeper and learn more about this fascinating sign, please be sure to click on "Continue reading". You won't be disappointed!