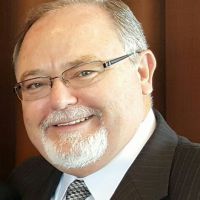 The New Covenant differs from the Old Covenant in many different ways, and I have sermons about the glorious New Covenant
I've also recorded sermons recently on tithing, as the Bible teaches it. I believe in tithing and stated so several times in those lessons – but I explain tithing from the New Covenant point of view, after first examining the Old Covenant. Please check them out. I STILL hear a lot of sermons to new covenant believers that base all their statements from the Old covenant laws to Israel.
Usually, in the New Covenant, God's Old Covenant laws are not discarded but magnified. In the Old Covenant, you had to have actual sex with someone else's spouse to be said to be committing adultery. In the New Covenant, if you merely lust after someone else, you've committed adultery (Matthew 5:27-28). Now hating someone becomes murder (Matthew 5:21-22). We could go on with more examples.
In terms of tithing, in the NEW COVENANT we are told to help the poor in practical terms and not just in good platitudes, "be warm, be filled" (James 2:14-17). The Old Covenant spoke of a "tithes of the third year" given to the poor and strangers. Now we help every time we can, not just in the third years.
In the Old Covenant, the only stated resource for tithing was from what the land produced in grain, fruit, wine, and oil plus every tenth of the herds flocks. You can find no scripture commanding Israelites to tithe of their income or other resources. None. Show me if you think I'm wrong. In the New Covenant, believers are instructed to provide for the needs of the ministers of God who are spreading the true gospel and feeding you spiritually from God's word (1 Cor. 9:4-13; Philippians 4:15-19).
But in the Old Covenant, all tithes went exclusively to Levites, not to the church or church ministers (Hebrews 7:5). Those Levites (of the tribe of Levi) then gave a tithe of their tithe they received – to the priests. It's all in the sermons I've just given. Nor can we read of Jesus ever receiving tithes, but was supported by well-wishing followers (Luke 8:1-3). But now we have no practicing Levites, priests, or physical temple of God. We do have churches and ministers who need some help, for all the time and work they put into preaching the gospel and God's word.
So Paul explains that now, God is searching our hearts to see what we will give, from what WE decide to give from our hearts willingly, instead of from what God commanded us to give. This means it's magnified – not reduced. Most of us surely would say that scripture indicated 10% -- the very meaning of tithing – should be perhaps our minimum. Magnify God's law now. But in the New Covenant, it is not called tithing anymore. Show me if you think it is.
Jesus spoke of tithing as NOT being one of the big tenets of the law, but something we should do, and remember he was still speaking from the Old Covenant point of view as he had not died and been resurrected yet. He was himself, still fulfilling the Law. And again, his example of tithing was on the produce of the land – mint, anise and cummin – and not on wages or salary (Matthew 23:23).
I hope you will hear both sermons before jumping to any conclusions. After Matthew 23:23, the word "tithing" or "tithes" – are not mentioned even ONCE in all of the New Testament, except Hebrews 7 when speaking of Abraham's voluntary tithe of the spoils of war (Gen 14) to Melchizedek (Hebrews 7:4), when the author was making the point that though Yeshua (Jesus) was not of the tribe of Levi, he is now our High Priest, of the order (kind, rank) of Melchizedek.
The LAW of tithing was not clearly instituted as a LAW until the time of Moses. Just because Abraham tithed on spoils of war does not prove it was already a law. It was likely voluntary, as God's rules of how to handle spoils of war (see Numbers 31) never even mention tithing. It does mention giving 1 of every 500 captured virgin girls and animals to Priests and 1 of every 50 to the Levites – but that's not a tithe. Tithe means one out of 10.
Also, there's not a single scripture in the whole Bible that commands Gentiles living outside Israel to tithe, using that word – "tithe". Not one. Those living in Israel were bound by the same law that Israelites followed; one law for all. Today we are the Israel of God (Gal. 6:16) and we all follow what we're told to do in the new covenant, so I know you'll have a lot to think about in those 2 sermons I recorded on tithing.
But -- now those who are of faith in Christ are considered sons of Abraham and heirs of the promises to Him (Gal. 3:7-9, 29) and we are ALL now the New covenant "Israel of God", and "Jews spiritually" (Gal 6:16; Romans 2:28-29).
So Paul taught voluntary sharing to the ministry, not tithing, in 1 Cor. 9:4-13 and 2 Cor. 9:6-14. This would have been his golden opportunity to talk about tithing to Gentile Corinthians – but he did not; he never mentions the word. To me, this magnifies tithing. Hear the 2 sermons to get the full, deeper dive into this important topic.
And yes, I still tithe and share. And thank you for supporting where God's ministers are taking a lot of time to share the truth of God's word to you.