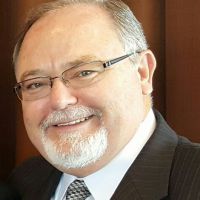 Many of you study the Bible every day. If we're not, we should be. But are you reaching the correct GOAL and OUTCOME for your Bible study?
The Bereans were commended for studying the scriptures of what we now call the "Old Testament" to see if what they were being told was true. And back then, it was much harder, with each book requiring a long scroll. They had no concordances, no various translations on their I-pads, no Holy Bible in one book you could carry in one hand. Most of them couldn't afford their own scrolls, so they had to go to the synagogues to study. Their study took some time and work, compared to what we can do today. But they did it. See Acts 17:10-11.
And what was the primary TOPIC of what Paul was discussing with them? Go back and look at context. He began in Thessalonica, and then moved to Berea – but the topic was the same: that Yeshua was the Son of God and Messiah, and died and rose again in 3 days (Acts 17:1-3, 7-8). He was teaching them about Yeshua.
But WHY do we study the Word of God? Many of us frankly enjoy learning more "things" about scripture: more data, a fascinating Hebrew word picture, the meaning in the original Greek or Hebrew, some historical tie-in to what we're reading, and so on. I do too. But here's where I caution us as well.
WHY did I write this blog? WHY is it important? Because we could be studying for all the wrong reasons and in the end it could be for naught.
Many of you love the scripture, as I do, that prompts us to "grow in grace and knowledge…" (2 Peter 3:18). Some use the verse that says "Study to show yourselves approved unto God…" (2 Timothy 2:15). Actually the word "study" in 2 Tim 2:15 is an old English word meaning "be diligent". The Greek in 2 Timothy 2: 15 actually has nothing to do with actual Bible Study directly.
Our modern learning system comes from Socrates, Plato and Aristotle - - the Academy, the academic system, where students are expected to just have new information funneled into their brains while one speaks and everyone else listens.
But the learning system in Yeshua's day was far different. Disciples didn't just learn the concepts their rabbi was teaching –oh no – they wanted to also learn more about their teacher. They wanted to be just like him. So the rabbi's disciples watched their actions and copied their reactions to everyday situations. They learned by doing and watching a life. It wasn't enough to pore over the scrolls by themselves. Their teachers were like a parent running alongside a young child learning to ride his bike for the first time without training wheels. They were in the thick of learning by doing and watching – not just studying documents. The goal was to create a bond between teacher and student. The goal was a deep relationship and coming to KNOW their Teacher.
As you read our God's BOOK – are we coming to know HIM better? Are you coming to his SON, and coming to know that you know him? Paul said that was one of his major goals: "That I may KNOW HIM, and the power of HIS resurrection…" (Philippians 3:9-11). Paul wasn't interested just in the words of the Bible, but wanted those words to help him come to know the AUTHOR of the Book much more.
Click on "CONTINUE READING" now to finish this thought-provoking blog.