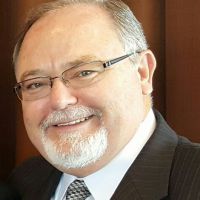 Aaron – and the lesson of Christmas celebrations
No true believer would knowingly worship the true God from a basis of paganism. But without realizing it, could many mainstream Christians be worshiping God with more bits and pieces from paganism than they might remotely realize?
In Exodus 32 is the story of the Gold Calf that Israel made in the wilderness. This was a most painful and repugnant sin to YHWH, the living true God. You know the story of the Gold Calf - - but is it possible you've missed a crucial verse in the story that makes my point? When Moses' brother – Aaron – agreed to fashion the golden calf and let Israel worship it, he thought he could lessen the sin and appease his Creator by – by doing what? What do you think? Do you remember the story? My main point is to get us to evaluate where WE could be doing the same thing. Could we be justifying a horrible sin in our life –and even in our worship – by doing the same thing Aaron did?
So we know he made the horrible gold calf. But he did something else that made that horrible sin far worse! So what did Aaron do and say regarding the gold calf that was so detestable to the Creator? Be turning in your Bible to Exodus 32 so you can read it with your own eyes in your own Bible.
Click on "Continue reading" to the right, to find out what was that terrible thing Aaron did. It's what millions and millions of professing Christians are doing in fact right now.