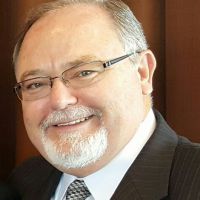 Don't be the frog in the heating pot of water
Wow, what can I say? I just hope everyone who believes in our Messiah coming soon and looks for that day – can look past the horrible news of the last few days and months and look to our Redemption appearing in the clouds above us.
You all know the story of the frog in the pot of water that is gradually heating up. Because the water doesn't immediately start boiling, the frog gets used to the ever warmer water – until it finally is boiled alive. Sometimes I feel too many Christians are like that frog. Prophetic world events are clearly heating up but I don't see/hear many believers talking about it much. A few minutes on their Facebook pages show they're much more interested in a thousand other things rather than on the return of the King of kings.
Look at some of what's been happening:
Our president refuses to follow strategies that would protect the nation. Instead he and his surrogates decide to empower ancient Persia with 100 billion dollars and an open path to their own nuclear bomb, plus the ballistic missile means to deliver them. So much for supporting our real ally Israel – and for that matter, the Arab states who also oppose the agreement we made with Iran. Remember, Iran is not Arab, though they are Shia Muslim. There will be a race for more Mid-East states to own their own Bomb as well. Our President has just put the world into a much more dangerous situation.


Five black-robed lawyers decide that marriage can include same-sex couples, when the Almighty made them male and female in the beginning and very clearly disapproves of what we see going on today. Yeshua told us that the last days would be as the days of Lot and Noah.


The descendants of Edom and Ishmael – traditional enemies of their relative Israel – continue to cause and spread unprecedented terror and horror throughout the Middle East. We will see more and more of that same kind of terrorism right here in our country in the coming months and years.

Anyone professing belief in Yeshua (Jesus) in the Muslim middle-east stands a high risk of being imprisoned (and abandoned by our President), beheaded, crucified, burned, tortured, sold into slavery, raped and killed. Many continue to profess their belief in Yeshua - anyway. Even if they believe differently than I do doctrinally, I salute them and pray for their strength and courage. Would you and I profess Him on pain of our own death?


We're seeing God, the Bible and the 10 commandments being kicked out of the public eye, out of the government, out of the schools and out of the military – while we give Korans and prayer mats to Muslims in our jails. We are no longer "one nation under God". Surely Yahweh will not continue to bless a nation that insults Him, his Word, and his law.



We've lost the "pride of your power" as we try to "lead from the rear". Whaaat? Nations are no longer afraid to thumb their noses at us. The world has become much more dangerous under our present leadership.
Click at the bottom right -- "Continue reading" – to learn a few more of the things we see happening as we come to end time leading to Christ's return. How close are we? What should we be doing?