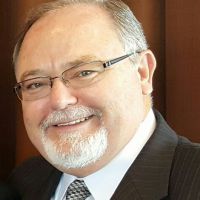 Luke 22:19
Passover will be here soon. In my last blog I wrote about "What are you focusing on as we come to Passover and the self-examination prior to it." I hope you've read that. Today let's kick it up a notch. I consider this blog one of the most important ones I've written.
I want to bring to the forefront a concept that seems to be lost on some. It seems at Passover – uh, among those who keep it – that there's a strong focus and recounting on how it pictured Israel coming out of Egypt. I've done that too and will continue to with some changes that make all the difference! And indeed in the book of Exodus Israel is commanded to review what happened in Egypt at each year's Passover season.
But where is our FOCUS in 2016? Where should it be today? On Egypt, the death of the firstborn, and coming out of Egypt? Or is there more, much more now that we have that they didn't have back then? You won't hear this message in many circles today – sadly.
Let's remember that all of what happened in the book of Exodus pointed to Someone and something! The Passover Lamb pictured Someone. The blood of the Passover lamb pictured Someone's blood. So did the death of the firstborn. The lintel and doorpost of the Israelite homes also depicted something. And so did the Exodus and crossing the Red Sea.
We're in the New Covenant now. When we conduct a Passover nowadays, should the thrust of our conversation and the bulk of the time we spend in our sermons and our sermonettes all be on the Old Testament story of coming out of Egypt – or is there something and Someone far grander now? Where should our TIME and our mental focus be spent today?
Here's what I'm getting at…. Please click on "Continue reading" to get the whole story of where our thrust should be today and to be sure your focus is right.