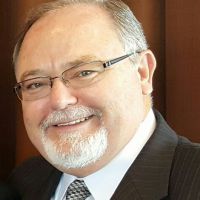 How often we have delays and inconveniences that annoy us. It happens to us all You have that dreaded flat tire – and you were already running late for that special engagement or appointment. Or you forgot your cell phone and so you have to go back (how did we function in the old days without cell phones?!!). Or your car won't start because someone left a car door open all night. Or why is that red light staying red so long; it appears to have been at least one whole minute now! And of course you can't keep going to your kids' overnight party because one of your children just remembered he forgot that cuddly elephant he sleeps with every night and you just have to go back and get it.
Or maybe it's more serious than any of these and you have to take several weeks off work due to a major operation you need. Another delay. You need to work. You need to keep going – but you can't. Another delay. You fret. Or do you?
You know what I mean…you have an important meeting to make. Or this delay will make you late for church services or the family Thanksgiving dinner, etc. etc. And so we put the fruit of the spirit called "longsuffering" or "patience" back into storage and we let ourselves fret and fume.
Or am I the only one?
And maybe a most stressful delay for all of us is "how long" it's taking for our Messiah to return. I mean even Peter, Paul, and John all thought it was imminent and spoke of it being "the last hour" – not just "the last days". But, Yeshua/Jesus still has not landed on the Mount of Olives east of Jerusalem. This is especially rough on people getting up there in age (and now I'm in those ranks, I guess) or who have painful health issues and would love to have that new spirit body that true believers will be granted upon his return.
More on that later, or maybe…maybe I'll put it off and delay saying more about that for now.
But what should we be thinking when the light stays red so long, when we have to waste time because of something we or our spouse forgot? Do we fume and fret? What could be better thoughts that would help in these situations?
Click on "Continue reading" for some helpful reminders of what might really be happening in times of delay like I've just described.