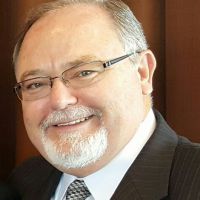 Any of you who have travelled abroad, realize you have to go through Customs, have a passport, in some cases show your visa as well, declare your purpose for coming into their country, answer a few questions – and then you can proceed. But we can't just step into any other country without the proper paperwork and acknowledgement that we are entering as a foreigner into someone else's country.
I start with this because for some reason, some in this country want us to act like we have no border. Even the former president of Mexico recently made the statement "God did not create borders".
My wife and I immediately reacted to that. Obviously he doesn't know the Bible very well. Scripture is clear: GOD created borders. Let me show you.
What's the first "border" you can think of that is clearly mentioned in scripture; a border that YHVH himself imposed? I'll grant you, some can make a case for much earlier borders than what I'm about to mention.
The Garden of Eden. When our ancient parents transgressed the Almighty's command – they were ejected from the Garden. But then what? YHVH placed cherubs (cherubim is plural) with a flaming sword at the ONE entrance to the garden, keeping out anyone unauthorized to enter. This is something GOD did, folks. So our God clearly intended to enforce his borders. Let's read it:
Genesis 3:24 -- "So He (YHVH) drove out the man; and He placed cherubim at the east of the garden of Eden, and a flaming sword which turned every way, to guard the way to the tree of life."
A case can be made there was a prior illegal border crossing. See Jude 6, which gives us a hint that the first unauthorized border crossing was when Heylel (improperly called Lucifer) and his rebellious angels left their proper domain and attempted the first coup d'état against God himself.
Scripture mentions "border" or "borders" close to 200 times. Here's one.
Genesis 10:19--- "And the BORDER of the Canaanites was from Sidon as you go toward Gerar, as far as Gaza; then as you go toward Sodom, Gomorrah, Admah, and Zeboiim, as far as Lasha."
Did God create boundaries and borders? How about these:
Deuteronomy 32:7-8 -- "Remember the days of old, Consider the years of many generations. Ask your father, and he will show you; your elders, and they will tell you: When the Most High divided their inheritance to the nations, when HE separated the sons of Adam, HE set the boundaries of the peoples according to the number of the children of Israel."
Acts 17:24-26 -- "God, who made the world and everything in it, since He is Lord of heaven and earth, does not dwell in temples made with hands. 25 Nor is He worshiped with men's hands, as though He needed anything, since He gives to all life, breath, and all things. 26 And He has made from one blood every nation of men to dwell on all the face of the earth, and has determined their preappointed times and the boundaries of their dwellings…"
Next let's look at Numbers 34, where indeed the Almighty HIMSELF specifies the borders and boundaries for each of the tribes of Israel.
Numbers 34:1-12 "Then YHVH spoke to Moses, saying, 2 "Command the children of Israel, and say to them: 'When you come into the land of Canaan, this is the land that shall fall to you as an inheritance — the land of Canaan to its boundaries. 3 Your southern border shall be from the Wilderness of Zin along the border of Edom; then your southern border shall extend eastward to the end of the Salt Sea; 4 your border shall turn from the southern side of the Ascent of Akrabbim, continue to Zin, and be on the south of Kadesh Barnea; then it shall go on to Hazar Addar, and continue to Azmon; 5 the border shall turn from Azmon to the Brook of Egypt, and it shall end at the Sea.
6 'As for the western border, you shall have the Great Sea for a border; this shall be your western border. [The Mediterranean Sea]
7 'And this shall be your northern border: From the Great Sea you shall mark out your border line to Mount Hor; 8 from Mount Hor you shall mark out your border to the entrance of Hamath; then the direction of the border shall be toward Zedad; 9 the border shall proceed to Ziphron, and it shall end at Hazar Enan. This shall be your northern border.
10 'You shall mark out your eastern border from Hazar Enan to Shepham; 11 the border shall go down from Shepham to Riblah on the east side of Ain; the border shall go down and reach to the eastern side of the Sea of Chinnereth; 12 the border shall go down along the Jordan, and it shall end at the Salt Sea. This shall be your land with its surrounding boundaries.'"
That was YHVH – Yehovah himself speaking there! So did GOD create borders? Pretty clear, isn't it. He updates Israel's borders for a future time in Ezekiel 47 and 48. Check it out.
Asaph wrote in Psalm 74:17 the following: "YOU have set all the borders of the earth; You have made summer and winter."
So you see, the former president of Mexico was dead wrong when he said "God did not create borders."
Now, having borders does not mean we should not allow visitors, immigrants and new citizens. But borders are of God. They should be respected. And foreigners are to be loved and respected - but they must abide by the same laws that existing citizens have to obey.
For a full discussion according to Scripture on what our attitude should be towards foreigners, please check out my sermon on it:
It is titled "God's Word on Foreigners and Aliens" and was given 08/08/2015. Just click on the link below. I think it will be thought-provoking for you.
http://www.lightontherock.org/index.php/message/god-s-word-on-foreigners-aliens