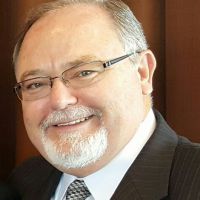 We're in the final week of March 2023 as I write this, and Passover will be here very soon. I plan to have fresh blogs/articles and an audio sermon and another video sermon for those who wish to do further study and preparation prior to Passover. Just enter some key words from the title and the sermons and blogs should pop up.
Sermons:
Are you Crucified with Christ (Gal. 2:20)
Forgive so God will forgive you – March 2022
Dramatic Healing and it's connection to Passover
Be spiritually prepared for Passover.
The JOY of Passover and Unleavened Bread
I am a worm – Ps 22:6
Blogs:
Who Really Killed Christ?
(It really wasn't just the Jews, the Romans or all of us by our sins. Find out who.)
Correctly understand eating Unleavened Bread
(this will add depth to your understanding, Does it really picture US, as we put sin out of our lives, pictured by leaven we discarded?)
Positive Passover Preparation
The JOY of Passover (Though we're remembering Jesus' death, we also should have JOY over what He accomplished. Passover should not be a dirge.)
In fact, many more Passover blogs and sermons will pop up if you write in the SEARCH BAR on the home page, right side some key Passover-related words like:
"worthy manner", Passover, When I see the Blood, Passover emblems (footwashing, bread, wine – a deeper look); unleavened bread, Barabbas and many more.
I hope this helps. Let's look forward in a very positive way to the coming Passover and do all to the glory of the powerful love of our heavenly Father God Almighty and Savior Jesus Christ.