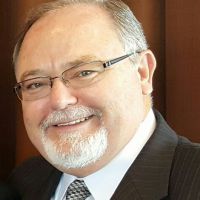 In a most recent new sermon I recorded about overcoming worry and fear and even disappointment with God we sometimes feel – I talked about how we so often wish we could sit down with YHVH our God and just ask, "WHY?"
We want to ask why He didn't intervene and stop a terrible event. Why did He allow your son or daughter to die – and why did he allow the suffering to go on for so long? "Father, why can't I find a job? Why aren't you healing my cancer" or "why was I born deaf, or blind, or mute, why?" … fill in the blank. So many "why" questions. I hope you will carefully read this blog. It can change your life, I promise.
In this blog I just want to say a couple more things and explain why dwelling on the "Why, God?" question and frame of mind can be devastating to our faith and joy. I will also explain about what we should do instead.
The "Why" question is certainly commonly found even in the Psalms and it's stated or implied throughout the Bible. So it's "common to man" to ask this question.
We certainly see this in Psalms 22:1 – My God, my God, why have you forsaken me? Why are you so far from helping me?" and in verse 2 the psalmist implies "why" by asking why his God wasn't hearing his pleas for help. And as we continue in the Psalms, we read over and over implied statements of David feeling unheard. Psalm 4:1 – he pleads with Almighty God to "hear my prayer". David at least gets it right when he has these questions – he usually later in that psalm of wondering where God is, states he has confidence God will hear his cry.
Psalm 27 is another psalm where David strongly implies frustration with not hearing more directly from his Maker. "Do not hide your face from me …do not leave me or forsake me, O God of my salvation" (verse 9). But throughout he goes back and forth between questioning and reassuring himself with God's promises.
Watch for these as you read through David's psalms and prayers. In Psalm 39:12 he says "Hear my prayer, Yehovah, …do not be silent at my tears; I'm a stranger with you…" So we feel David's frustration at times, and perhaps this is why so many people relate to the Psalms. It's as if David is expressing our own thoughts.
But focusing on the "Why, God?" question can also be fraught with danger.
Click here on "Continue reading" to learn why I feel dwelling on this question is not productive – and potentially very dangerous.